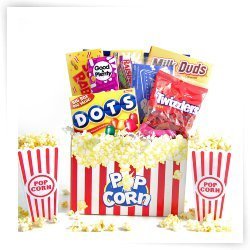 Movie Night in Perth homes is now a family favourite for sure, when you can have an awesome experience in your very own home theatre.
I myself, can remember as a child, when my mum would have all her children, fed, bathed and in their jarmies, sitting in the lounge room focused on the tiny television for the movie to start on TV.
She would always share out the lollies and chocky into even portions, well before the movie started to prevent any interruptions during the show.
Well how things have changed since way back then………now I go to my son's house to enjoy movie night there with him and his family.
My grandchildren snuggle either side of me, with our cushions at the ready, just in case there is a scary bit !
The home theatre system is awesome, with an audio setup that picks up every little sound and making the whole experience so amazing and the huge screen just adds to the sheer enjoyment, bringing everything so much closer.
Of course there are loads of goodies to share, and when the cats finally settle on their prefered comfy laps in between the fam, lollie papers rustling and then shhhhhhhhhhhhh, the movie is about to start!
Save Money With Perth Home Theatres
When you add up the cost of taking your family to the cinema in Perth or watching movies at home in your very own home theatre it is often just not affordable.
There is the price of movie tickets, and for those who love popcorn, choc top ice creams, maltesers and a drink, well that is around $40 for one person. So for those families out there who have a couple of kids as well, is it any wonder that mum leaves dad at home, grabs family pack lollies from the supermarket and smuggles in the water bottles from home.
So it makes complete sense to invest in an awesome home entertainment system, set up in your very own home theatre where the whole family including dad, nan, grandpa, cats and the dog can all enjoy spending quality time together watching movies in your very cool home theatre.
Reasons Why Your Own Home Theatre is Cost Effective
So let's take a look at some reasons to create your own home theatre, when comparing to going out to a cinema:
Admission, refreshments and food are very expensive for families
Time constraints with set times for screenings
Travel costs
People with big heads sitting in front of you
The people behind you kicking your seat
That uncomfortable seat
The rude people talking loudly through the movie
Needing to press pause, for a bathroom break
Oh yes give me my own snuggly sofa, with the fam, the remote and let's stay in!
For those of you who want to really enjoy movie nights, contact the team at Flexi in Perth, they have the experience and expertise to help you get the very best cinematic experience in your very own home. Give the team a call, it will change the way you watch movies with your family.
March 11, 2019