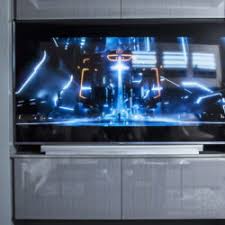 Home theatres in Perth are trending at the moment, with everyone enjoying the ultimate cinematic experience at home with the family and friends.
Often, finding the remote can be an issue itself, along with the tripping hazards from those cords and extension leads running across the floor.
With all the wiz bang audio systems, sound bars and stereo speakers available today to enhance the experience of your movie night, it makes sense to have the right furniture to fit your system into neatly.
Gone are the days when a basic entertainment unit will house your TV, Video player, Blu ray, CD player, multi media players as well as your favourite photo of grand dad staring eerily back at you.
The Perfect Home Theatres In Perth
The team at Flexi have been designing and crafting the most awesome furniture for homes for many years and innovative storage solutions are a specialty they are well known for.
The team at Flexi are able to come to your home and look at the space you have available for your home theatre and discuss what it is that you need in an entertainment unit, to house your specific tv, stereo sound system and various media players, including accessories as well as the "remotes"
You have invested a lot of money in your home entertainment, so add to your investment by keeping it.
The team at Flexi can provide a unique home theatre with custom built TV cabinets to complement the décor of your home, so f you are looking for a piece of beautifully functional furniture to complement the existing décor in your living areas, look no further than Flexi.
Why Choose Flexi Home Theatres in Perth?
Flexi are the custom furniture experts in Perth for many reasons including:
They can custom design, make to measure and fully install entertainment units, tv cabinets, buffets, side table, entry tables and much more
Flexi furniture will increase your storage space in your TV room without compromising the overall look and feel of your home
When you have a home consultation with a Flexi designer to discuss what your needs are and what space you have available, you will be listened to, and given smart options as to how to best achieve your perfect solution
The team at Flexi can create a custom theatre system, entertainment unit, bar or wine cellar design that exceeds your expectations and will be delivered on time and on budget.
Pick up the phone and contact the team at Flexi on (08) 9301 4200 and turn your ideas into reality.
February 14, 2019